---
Tai Yi Fong Co., Ltd. (hereinafter referred to as "TYF"), an investment of Yi-Chiu Group, was established in 2009. In 2010, it signed a joint venture agreement with Toyota Tsusho Corporation, the subsidiary of Toyota Motor Corporation. The two parties invested a total amount of 300 million in 2011, and on April 1st, 2011, TYF began official operation. In September of the same year, Formosa Oil Co., Ltd., as subsidiary of the Formosa Group, also became an investor.
TYF is located in the scenic and cultural town of Daxi township.  In combination with high-quality raw material from Formosa Petrochemical Corporation, more than 40 years of manufacturing experiences from Yi-Chiu Group, and global success and management from Toyota Tsusho Corporation, TYF focuses on production and sales of high-quality automotive/ industrial lubricating oils and transformer oil.
Since its inception, TYF has insisted on its mission on "focus on quality" and "customized requirements," creating a high quality "M.I.T" international image, as well as sharpen the brand images of customers.  Contributing to Taiwanese economic growth, TYF paving ahead for the industry, leading Taiwan in its own path of economic development, and earning praise from society.
---
Sustainable Management
Facing competition in the domestic oil market, TYF has chosen to focus on using high-quality raw materials, adopting organized management, strict technical control, and promote company-wide cost reductions for maximum efficiency and performance. At the same time TYF actively seeks opportunities to cooperate with the foreign and domestic enterprises to expand its scope of business, to broaden its marketing channels in the international market, and to establish its direction toward sustainable management. 
During its pursuit of profit TYF has not forgotten its commitment to environmental protection.  Photovoltaic panels and modules have been setup on the rooftop of factory building for electricity and power generation, used for lighting and air circulation.  Resource reuse systems are employed, including Nitrogen Reuse and Recycle System, Recycle System of Cooling Water for Vacuum Pump, and Recycle and Reuse System of Steam Condenser.  TYF also implements on-site 5S management standards and works towards its goals of energy conserving, carbon reduction, and protecting the Earth.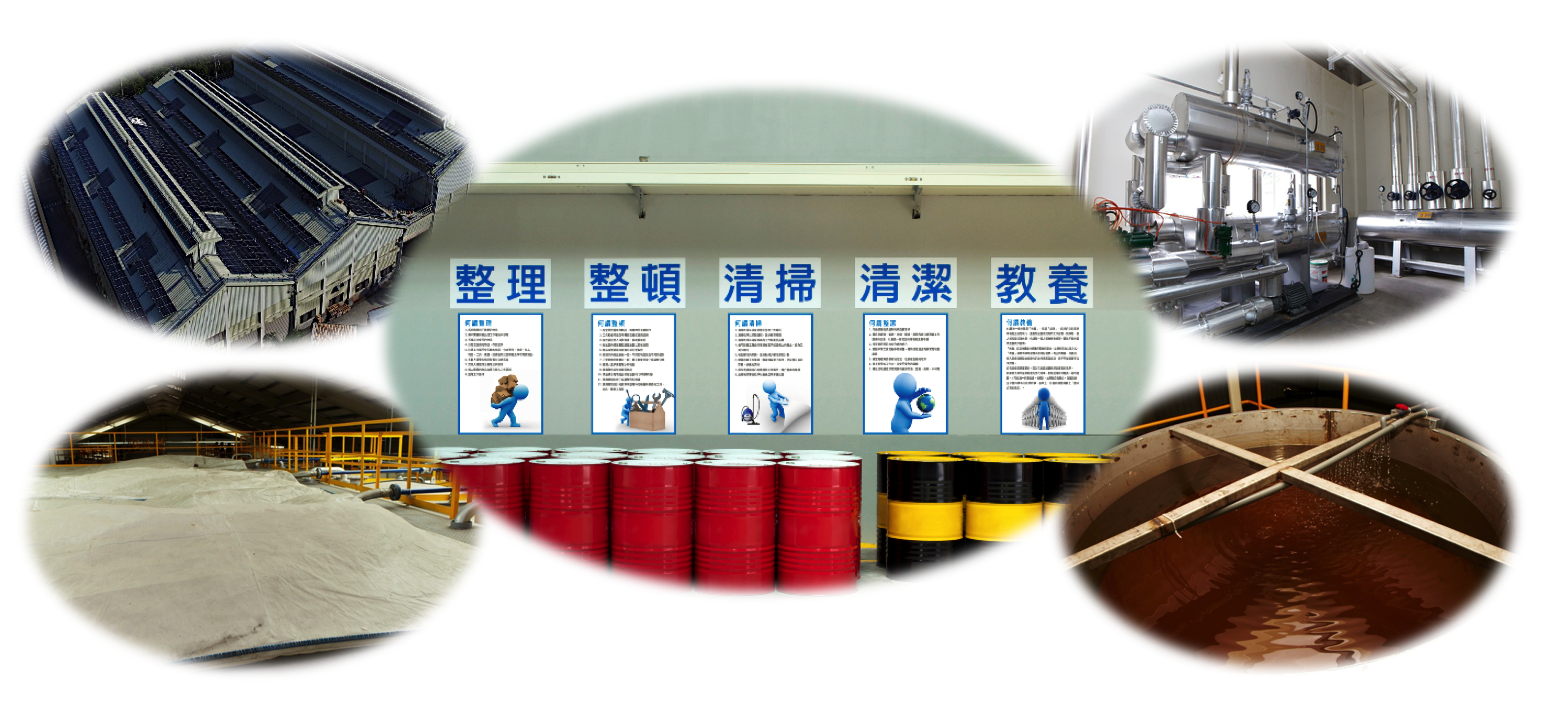 ---
Core Values
Devotion to Quality, Pursuit for Perfection
Based on ISO 9001 quality standards and TAF standardized laboratory, TYF has implemented an effective quality assuring system, and aims to enhance and improve quality of production.
Goal of TYF:
Standardize operation procedure to enhance manufacturing efficiency.

Improve quality of product to increase market share.

Optimize customer service to meet market needs.
Environmentally Friendly, Safety First
TYF adopts multiple recycle and reuse systems, contribute to reduction of carbon and corporate social responsibilities.  Through OHSAS 18001:2007, TYF recognizes employees as the most important asset of a company, and is committed to provide a sanitized and safe working environment.
Commitment of TYF:
To prevent environmental pollution, occupational hazard, and any other unhealthy settings.

To follow rules and laws concerning environment safety and health.

To ensure to reach the performance and goals for occupational environmental safety, and health.

To communicate to all employees about individual responsibilities

To maintain and improve on occupational environment management and efficiency

To invite all employees to participate in all occupational environment and health related activities.
---
Our Vision
TYF continually invests in creating services that will meet the customers' future needs.  Through strategic partnerships, TYF introduces innovative facility and trains personnel with global competitiveness, enhancing technical level and realizing its goal of innovation.
Under the strategic and visionary leadership of chairman, Mr. Jiahong Ching, TYF treasures "Focus on quality, Strive for protection,"and "Environmentally friendly, Safety first" as its core values.  Looking forward, TYF will not only work towards economic growth and environmental protection, but will also work toward social welfare and well-being, safety and health, as well as community development, building itself into an OEM kingdom for professional oil products.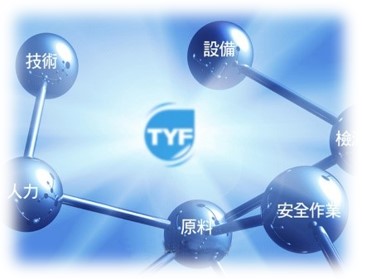 ---